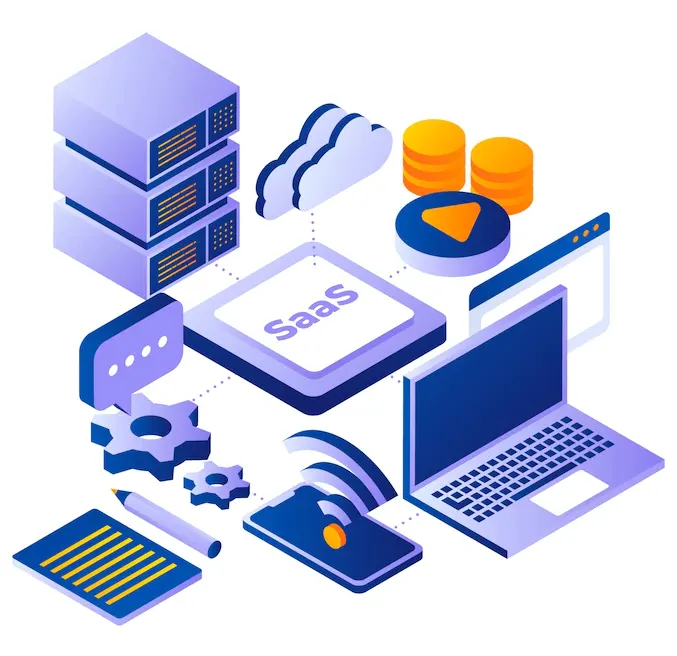 SAAS Development Company in Kolkata
Our SAAS products are made to last, and they're designed to help you grow. Our professionals create Software-as-a-Service to match your needs and improve your consumers' experience.
Our SAAS Developers will Transform Your Operations
At HTSM Technologies, SAAS is not just a product but a way of living. We create cutting-edge products that thrill your consumers, empower your team, and help your company scale while keeping your customers at the forefront of our product development and delivering speedy time to market. Because of the way it simplifies operations and improves customer satisfaction, Software-as-a-Service is one of the world's fastest-growing business models.
Here is What We Offer
Web Development - We are in charge of developing your website uniquely to stand out among the billions of other websites on the Internet. Since 1997, HTSM Technologies Pvt Ltd, a reputable web development company based in Kolkata, has provided web development and software development services. We provide E-enabled services such as Web hosting, website design.
Mobile App Development - We are the top mobile app development firm in Kolkata. We have experience in developing mobile apps for Windows, iOS, Android, and cross-platform apps using the Ionic framework.
Digital Marketing Services - For over 17 years, HTSM Technologies Pvt. Ltd. provides result oriented digital marketing services which includes SEO services, social media marketing, PPC management, local SEO services and many more.
Design and Branding Services - We provide logo design services for any brand or local business that are creative, unique, and relevant. We have a logo design professional on staff who will assist you in selecting a logo that is appropriate for your company. We create an eye-catching logo for your company by using colour combinations relevant to your industry. Your company's logo is the first thing people see about it, and it plays an integral part in promoting your brand online or offline.
Our skilled SAAS teams have been empowering B2B, B2C, and B2B2C organizations and startups for more than a decade. We use cutting-edge technology to produce sophisticated, scalable solutions.
We endeavour to understand your needs and deliver solutions to help you flourish when we become your partner.
Our SAAS products use multi-tenant architecture to help you optimize profitability while lowering costs. Our team uses multi-tenant architecture to keep your data safe and easy to update while providing the most up-to-date infrastructure available.
The security of our multi-tenant network is a top priority at HTSM. Our team of experts ensures that your data, transactions, apps, and procedures are secure without compromising the services you require. We provide a pleasant online experience while allowing you to profit from improved business management.